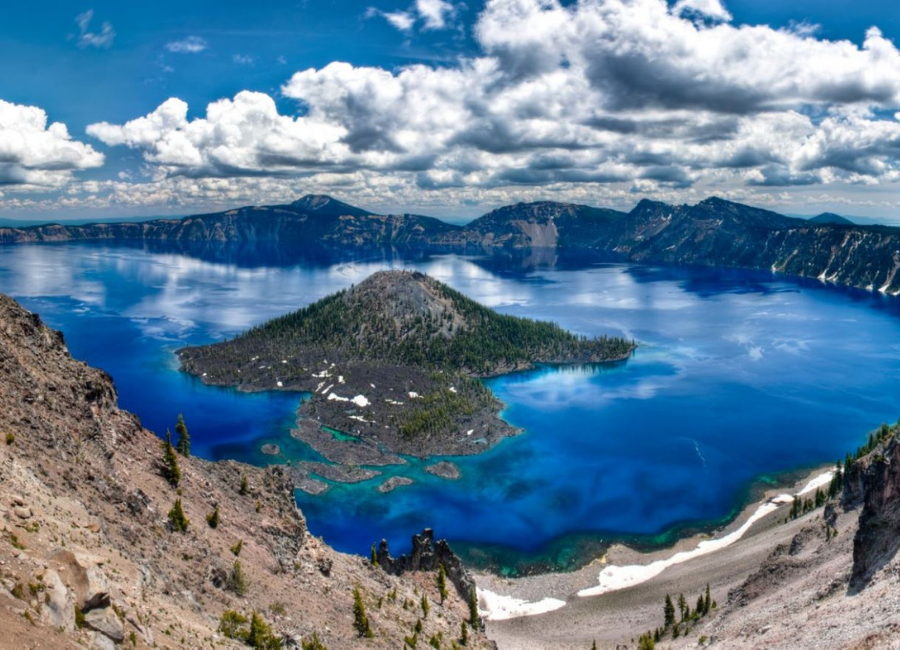 Crater Lake National Park – One of the Seven Wonders of Oregon
No place on earth combines a deep, pure lake, so blue in color; sheer surrounding cliffs, almost two thousand feet high; two picturesque islands; and a violent volcanic past. At 1,943 feet deep, Crater Lake is the seventh deepest lake in the world and the deepest in the United States. It lies inside a volcanic basin, created when Mount Mazama erupted over 7,000 years ago. It's a place of immeasurable beauty, and an outstanding outdoor laboratory and classroom.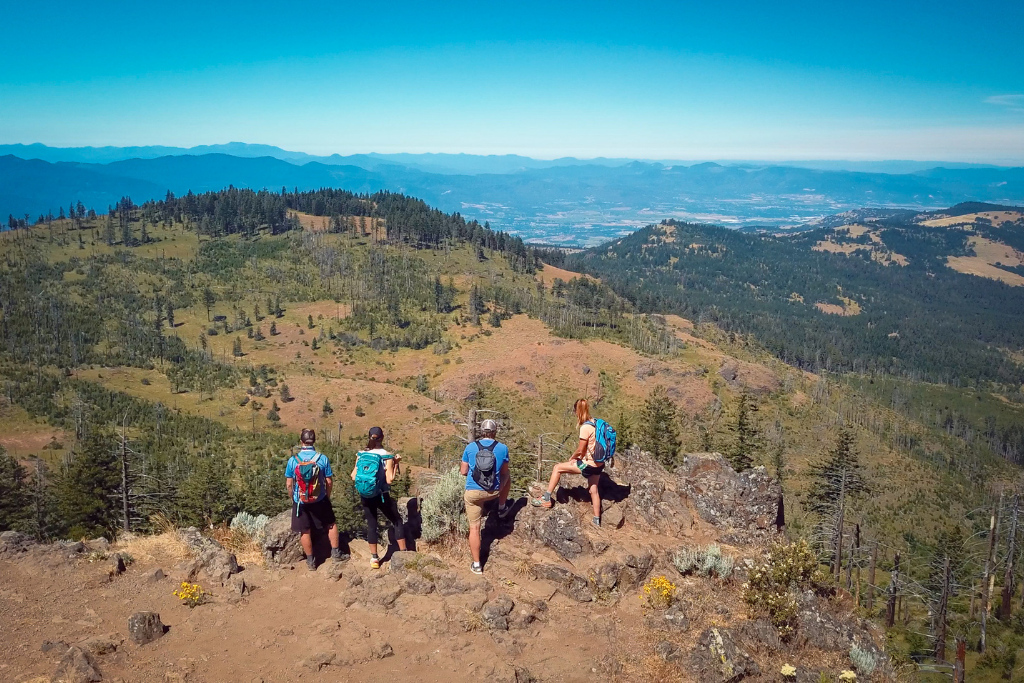 Hiking
The Pacific Crest Trail is the crown jewel of our region's amazingly diverse trail system. Choose Ashland as your launching point for short and longer journeys. Check out Grizzly Peak Trail offering spectacular views of the Rogue Valley. For day-hikers, enjoy a short section of the PCT, (easily accessible from Mt. Ashland) or take a short drive to hikes along any number of crystal clear mountain lakes such as Lake of the Woods. Hike volcanic plateaus at Table Rocks, or the endless trails in the Ashland Watershed. Many other trails are accessible from downtown via Ashland's beloved Lithia Park featuring 93 acres of forested canyonland. And don't forget hiking at Crater Lake National Park is a must, too!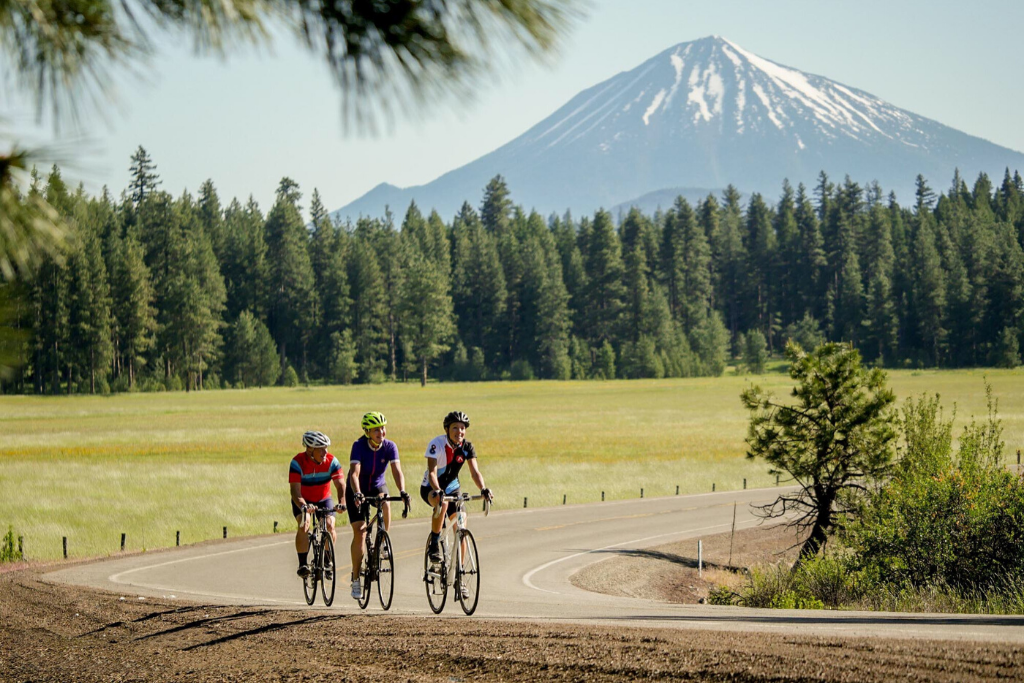 Cycling
Committed road cyclists visiting the area will be hard-pressed to cram in the area's best rides in under a week. Plan a one of a kind ride – a 33 mile rim ride around Crater Lake – or challenge yourself on the Cascade-Siskiyou Scenic Bikeway overlooking the Rogue River Valley. Or hook up with some local cyclists and get tips for riding through the scenic orchards and vineyards from Ashland through the Applegate Valley. For some excellent mountain biking within the city limits, check out the BTI Trail in the Alice in Wonderland trail system in the hills above Ashland just south of Lithia Park. For those hopping on bikes for the scenery, Southern Oregon offers the Bear Creek Greenway, an easy and scenic 18-mile ride connecting Ashland via Medford to Central Point, perfect for all ages and skill levels.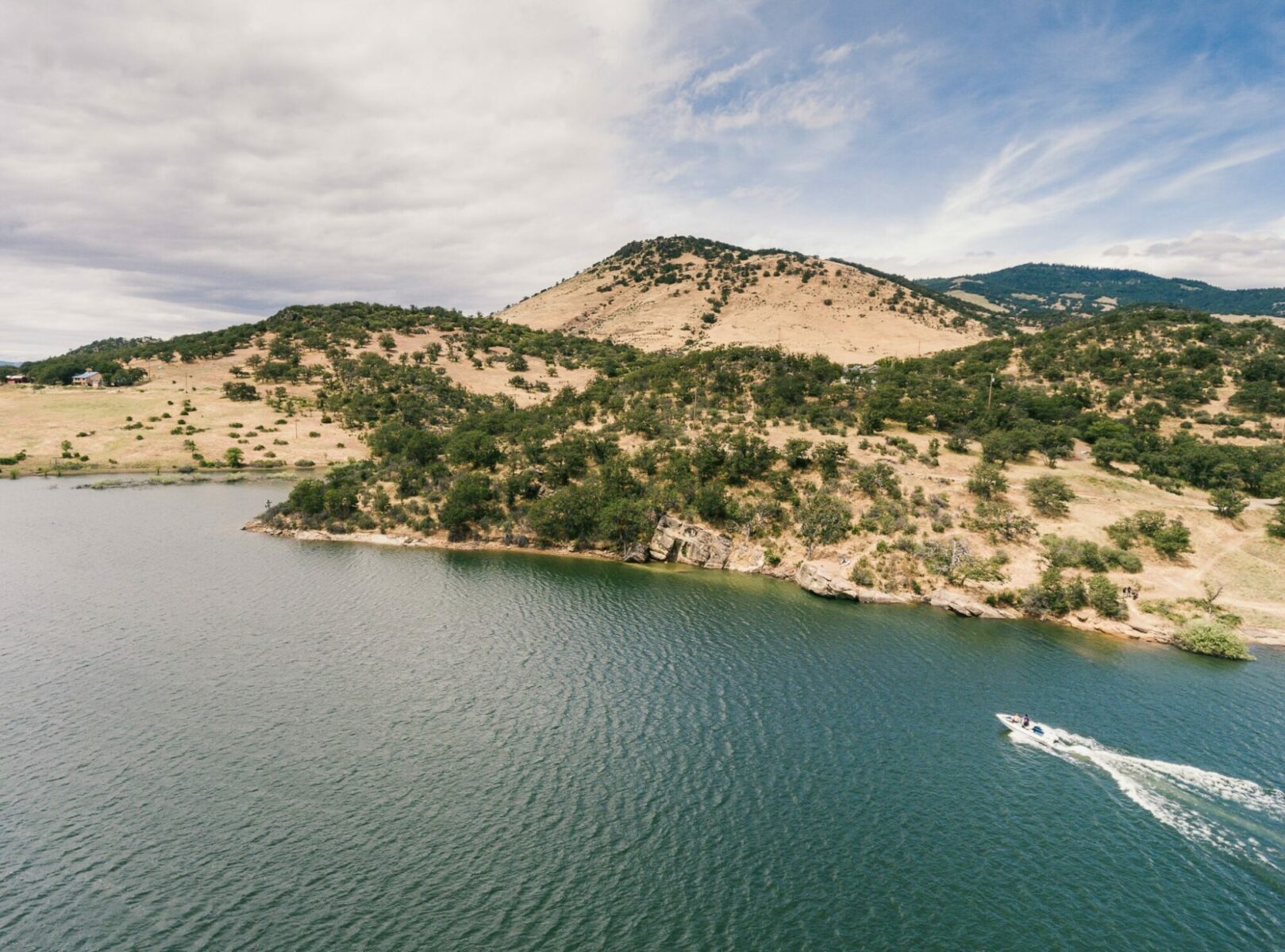 Emigrant Lake
Emigrant Lake is located in Ashland, on the southern end of the Rogue Valley. It features a large recreation area, which includes picnic areas, boat ramps, and two 280-foot waters slides open from Memorial Day to Labor Day. Emigrant Lake is a popular destination for swimming, boating, camping, fishing, SUP, canoeing and kayaking. The park is open year round for day use.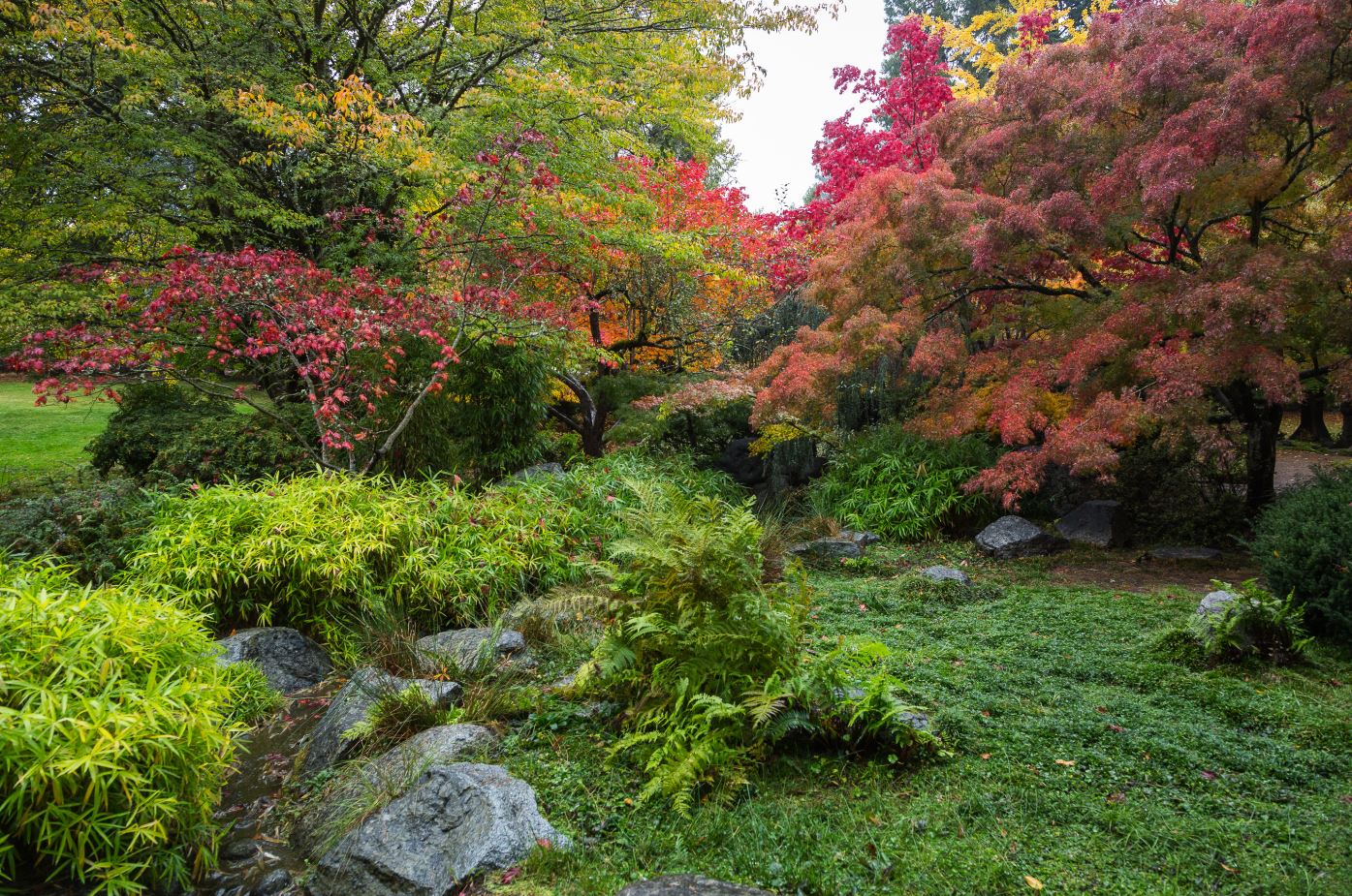 Lithia Park
Lithia Park designed by famous landscape architect John McLaren (designer of San Francisco's Golden Gate Park) is an emerald urban oasis which encompasses nearly 100 acres of often rugged, hilly terrain bisected by pristine Ashland Creek. It's easy to explore the park on your own. It starts near downtown's Plaza adjacent to Oregon Shakespeare Festival grounds. Park's grounds include magnificent Lithia Rose Garden, an ornate Butler-Perozzi Fountain as well as the Butler Bandshell, the newly reimagined Japanese Garden, the larger Upper Duck Pond and endless trails leading through the park's tree-shaded canyon wilderness. Lithia Park has ample recreational facilities, including a children's playground, a sand volleyball court, an ice-skating rink, and tennis and pickleball courts, as well as several picnic sites and dozens of scenically situated park benches.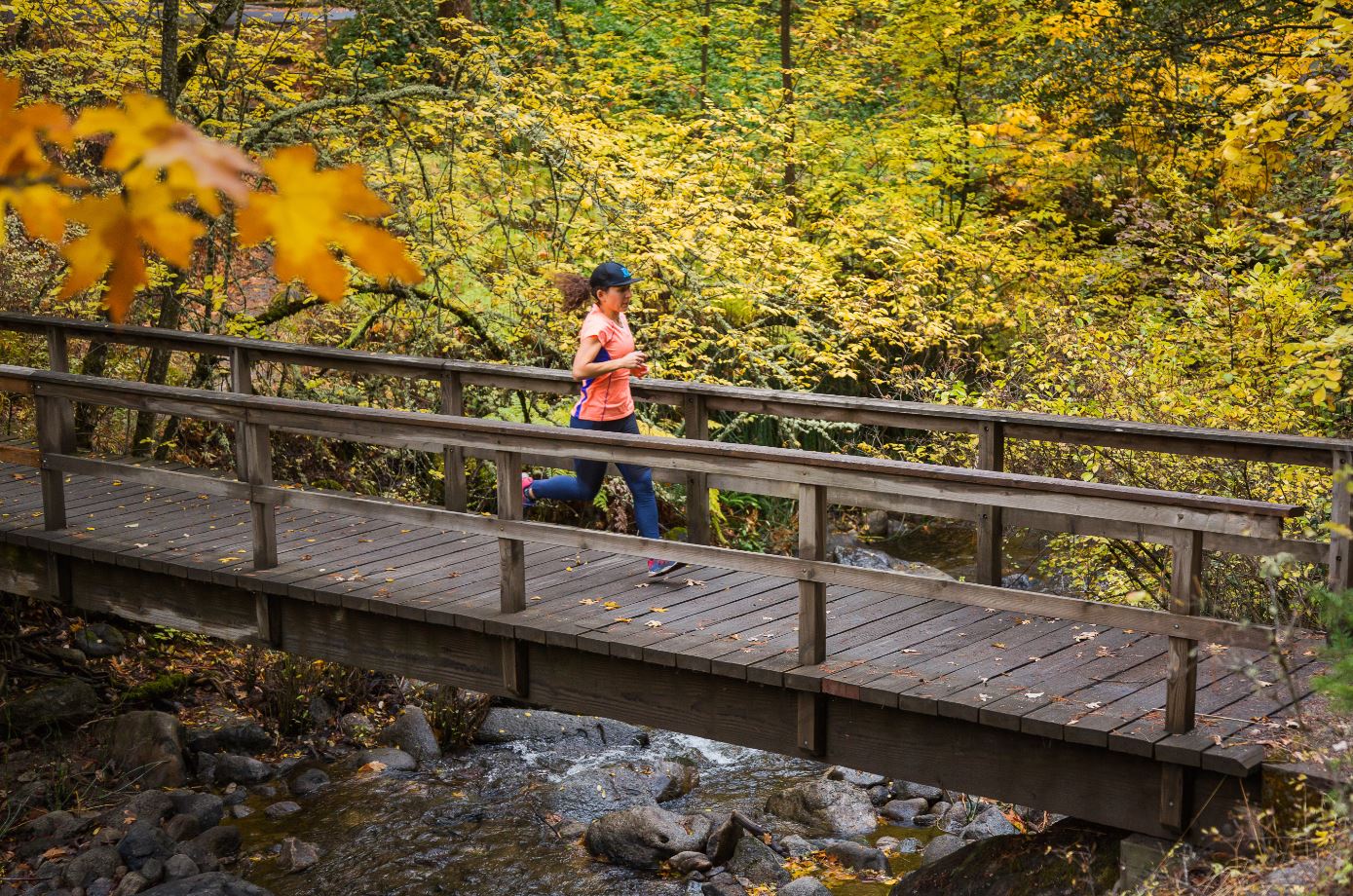 Trail running
Between the Siskiyou Mountains and the Cascade Range you will discover superb running trails. Rooted and rocky or pine needle soft, the region's trails attract all distance runner to train and race in near-perfect conditions.
Ashland Watershed offers endless trails easily accessible from Lithia Park located in downtown. Just a short drive away you can hop on the Pacific Crest Trail, or explore Grizzly Peak Trail, both offering spectacular vistas. For information on local trails ranging from 5K to 100 miler visit Rogue Valley Runners, and the Siskiyou Outback. Trail maps can be found on the Ashland Woodlands & Trails Association website. And don't forget, Southern Oregon annually enjoys as many as 250 days of sunshine! Time to lace up those shoes.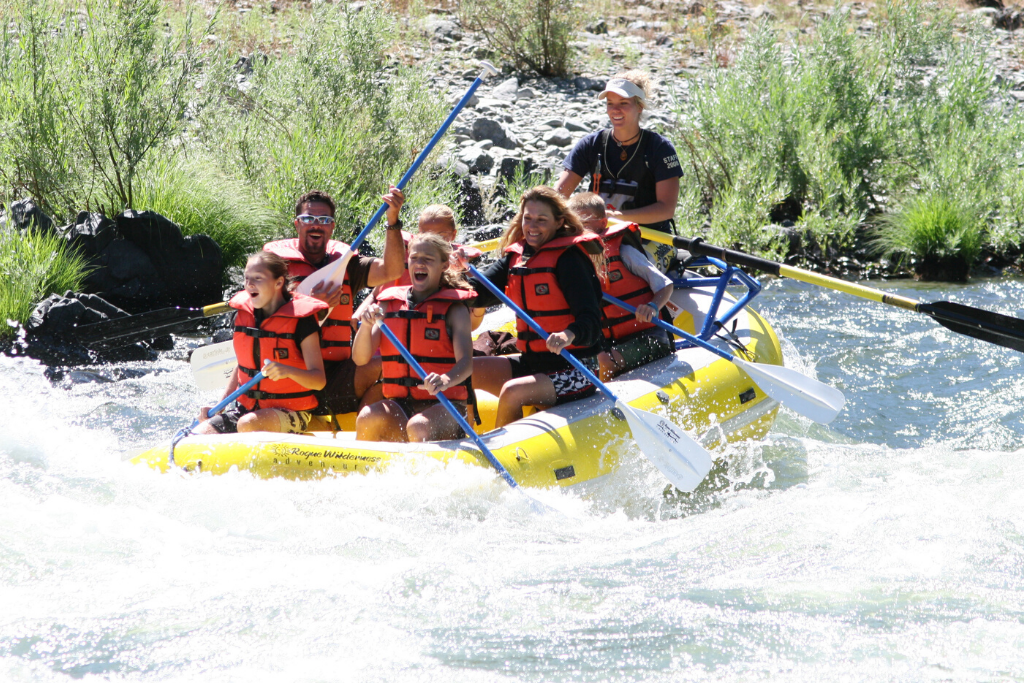 Water Adventures
Water is a way of life in Southern Oregon. With Crater Lake National Park as it's crown jewel, this region is home to several wild and scenic rivers, crystal clear mountain lakes, spectacular waterfalls, and endless opportunities for year round fun. Bring your SUP, raft or kayak, or hire one of numerous experienced outfitters to take you on an unforgettable water adventure, including white water rafting along the Rogue River, fly fishing, canoeing, paddle boarding, and jet-boat river trips.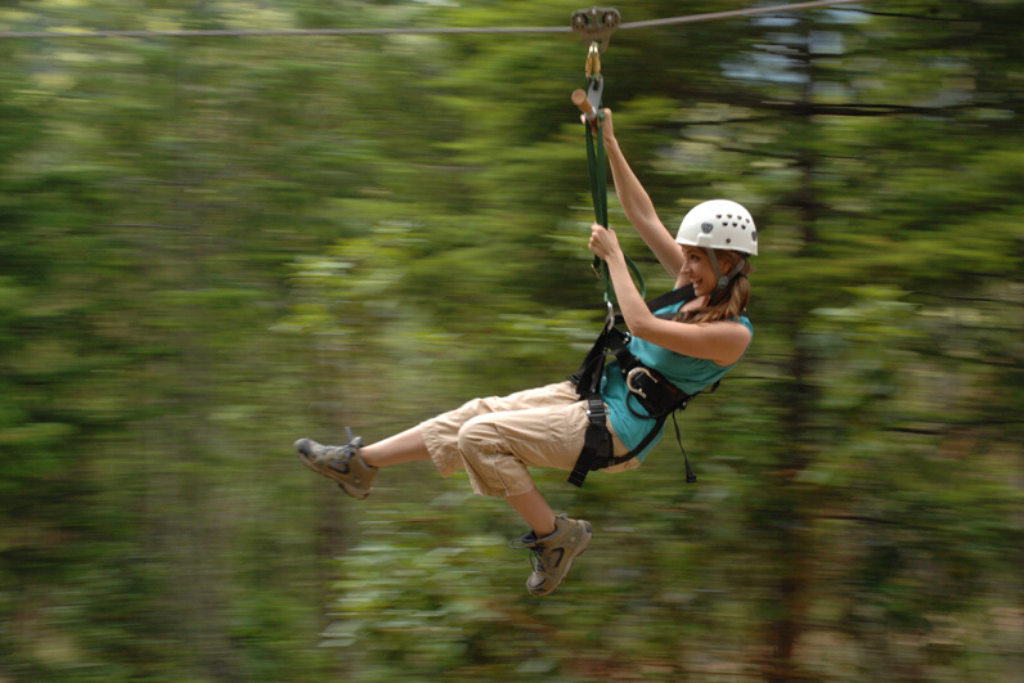 Ziplining
Get a birds-eye view of Southern Oregon with year-round zipline adventures that cater to a thrill-seeking crowd of all ages. Check out Rogue Valley Zipline Adventure in Gold Hill to add a little adrenaline to your next forest expedition. On their three-hour course, high above the scenic Rogue Valley, enjoy views of Crater Lake Rim, Mount McLoughlin and Table Rock. Based in Klamath Falls Crater Lake Ziplines offers adventure for all ages. For the younger crowd, ages 5 through 12, the Kid Zip is a 1.5-hour challenge with four ziplines, a rolling rapids bridge, Sasquatch crossing and a spectacular spider web.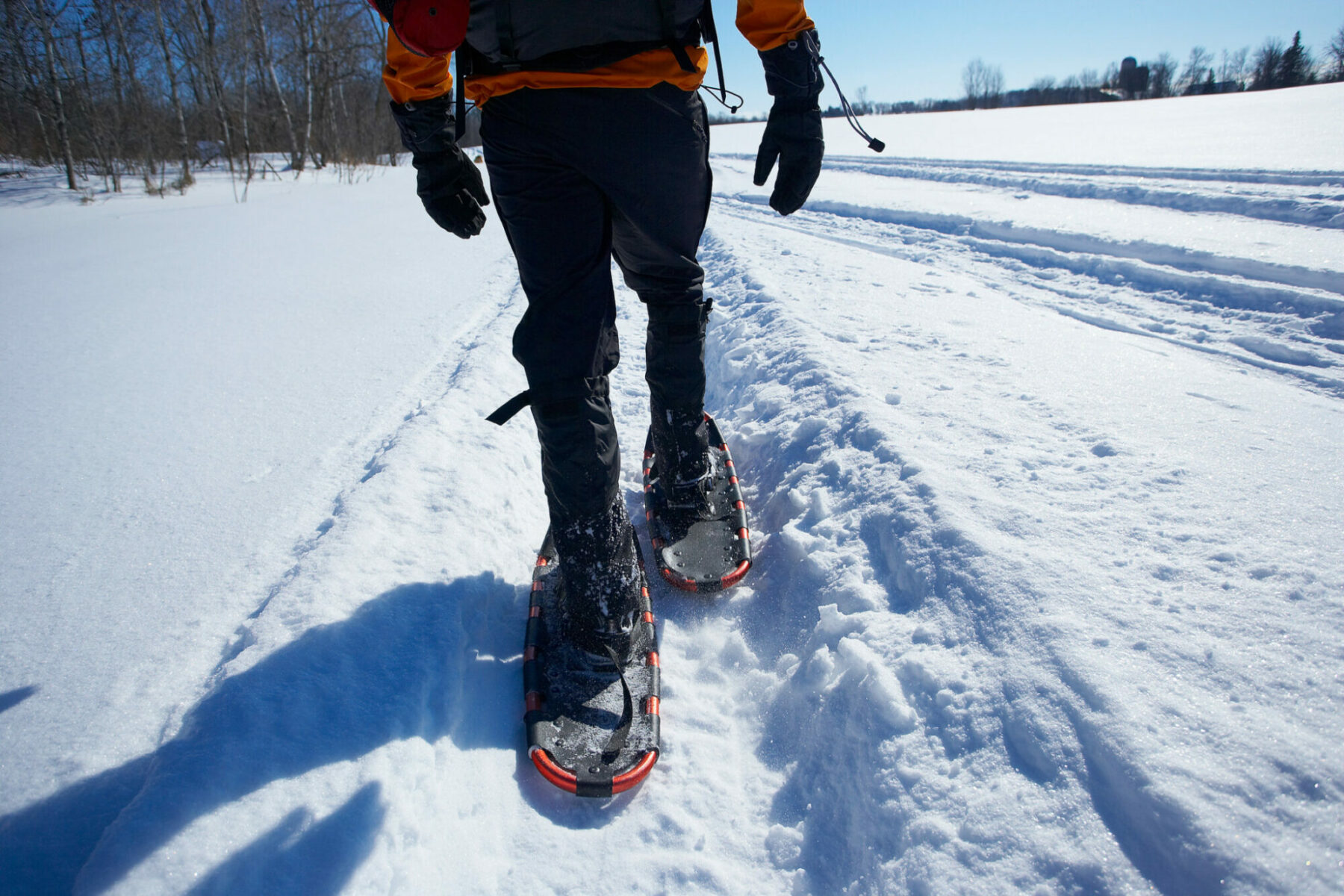 Skiing (downhill, cross country and Nordic), Snowboarding & Snowshoeing
Mt. Ashland, at 7,532-ft altitude, is located just a 30 minute drive from Ashland. Its 200 acres of skiable terrain offers 23 ski runs served by four lifts, and breathtaking views of Northern California and Southern Oregon. For the cross country and Nordic skiers out there, Southern Oregon has many options, including 17 serene miles of groomed trails at Buck Prairie.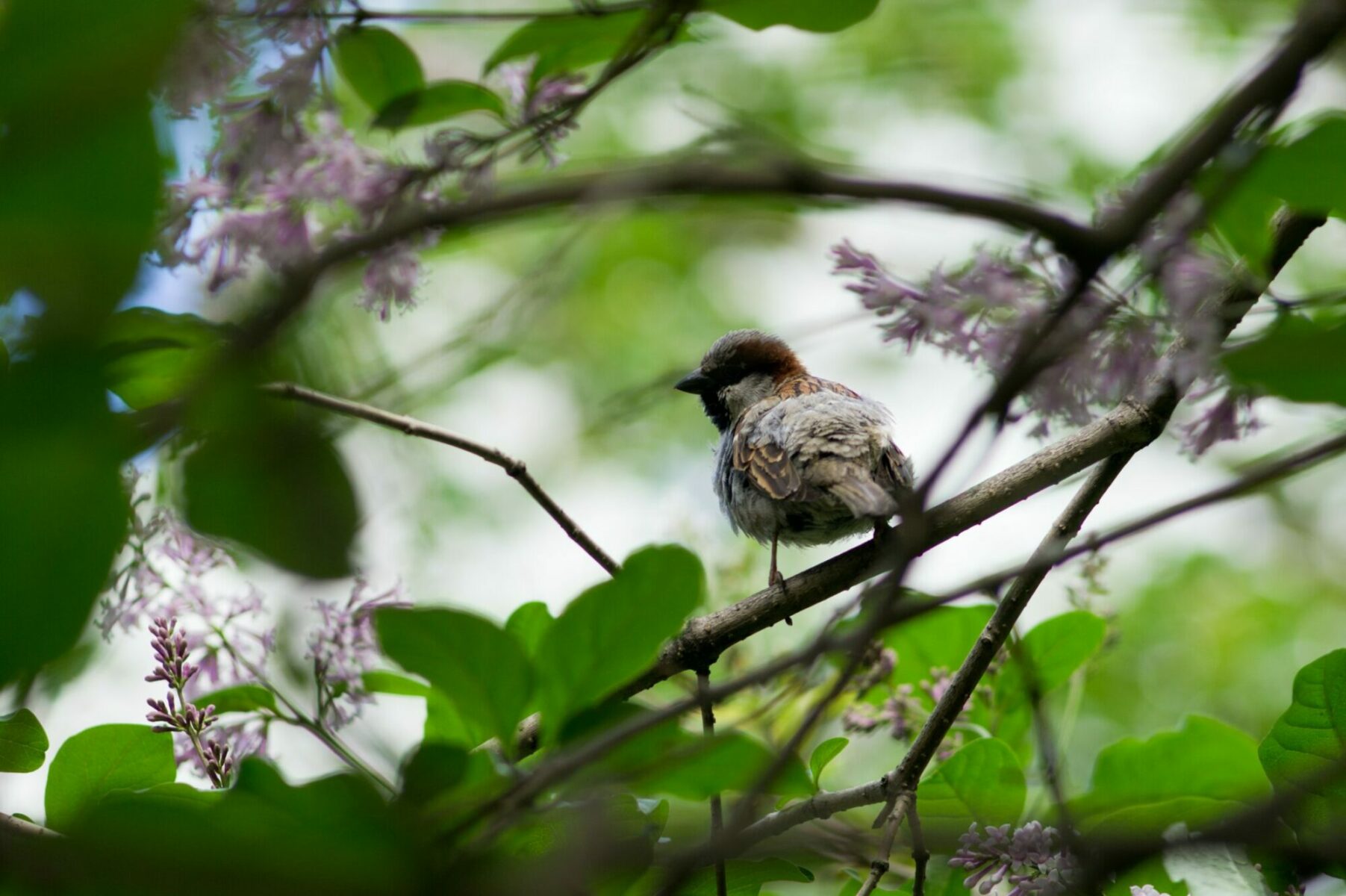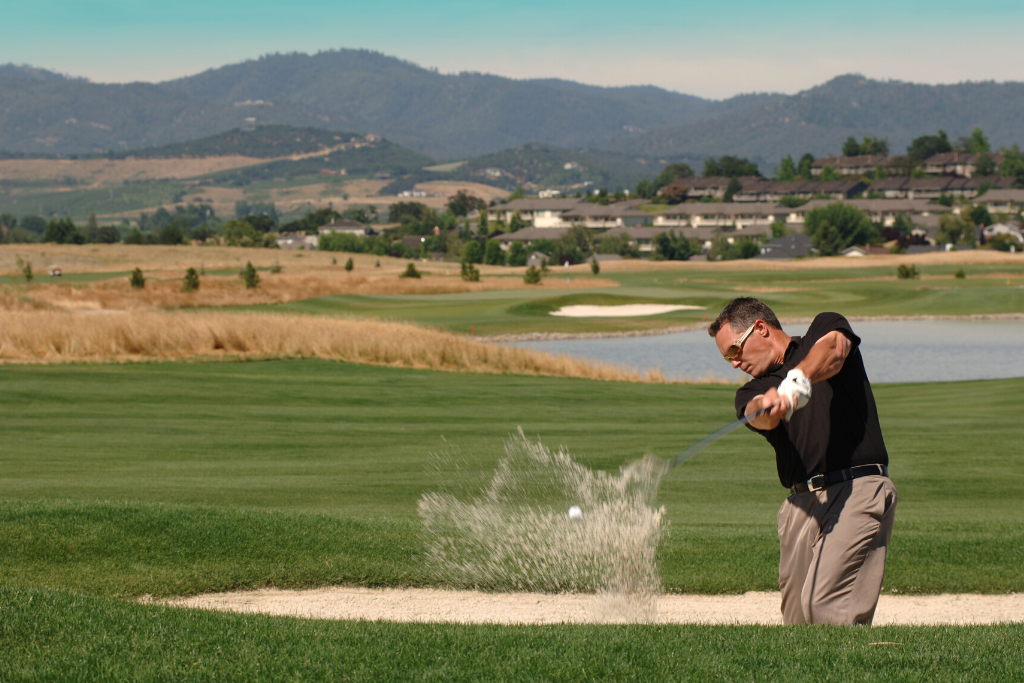 Golfing
Golf is enjoyed year round in Southern Oregon. Experience breathtaking views and premier class grounds located within a short drive from downtown Ashland.
Centennial Golf Club features a spectacular layout designed by two-time PGA Tour winner and 1977 U.S. Amateur Champion, John Fought. This golf course boasts an impressive 7,309 yard layout that plays to a par of 72. Located in Medford just 13 miles from Ashland. Located 22 miles north of Ashland, Eagle Point Golf Course is a premier golf facility offering a semi-private golf experience featuring world-class, Robert Trent Jones Jr. designed layout. From natural terrain and six sets of tees, with distances that range from 5,091 yards to 7,099, which makes this course perfect for all who visit, from the rookies to the seasoned pros. Owned and operated by Ashland Parks & Recreation Commission, Oak Knoll Golf Course is Southern Oregon's only municipal golf course — This par 36, 9-hole golf course is open year-round, and features a covered driving range, practice areas and a clubhouse.