Weddings
Make your Dream Day Unforgettable

---
At Neuman Hotel Group we understand that each wedding is unique. Our professional team at each of our properties works with couples to flawlessly execute the finest details. It is with passion and care that we deliver a memorable experience that is tailored to the bride and groom because every love is special.
Our venues offer elegant indoor and outdoor spaces with timeless interior designs and spectacular views. We provide full service catering that showcases the best of our region's culinary bounty and offer the freshest locally grown ingredients that will wow your guests.
For more information, please visit the individual properties featured below. Our wedding professionals are excited to help plan your perfect day.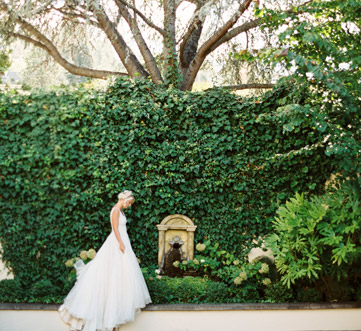 Ashland Springs Hotel
In the heart of downtown Ashland, sits the boutique Ashland Springs Hotel. Built in 1925, the historic landmark features elegant banquet spaces and amenities reminiscent of European style charm. Arriving at Ashland Springs Hotel and entering its grand lobby sets the mood for a memorable wedding celebration. The hotel offers over 5,700 square feet of event space including the old-world inspired Grand Ballroom, a charming cobblestone floored English Garden, and a more intimate Crystal Room featuring the original six-foot wide crystal chandelier. We attend to every detail and provide personalized service to ensure your event is a success. This includes our genuine hospitality and full-service catering featuring local farm-to-table ingredients from our award-winning Larks Restaurant. For your guests convenience, Ashland Springs Hotel offers 70 European-style rooms with breathtaking views of the valley.

---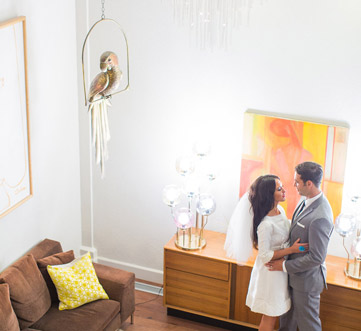 Ashland Hills Hotel & Suites
Nestled beneath spectacular rolling hills at the base of the Siskiyou Maintains, Ashland Hills Hotel & Suites is a 14-acre, retro-modern property that offers timeless design and versatile event spaces to make your wedding day unique. Make an entrance through the elegant Constellation Hall to the Grand Ballroom, which boasts high ceilings with large beams, and beautiful drop-globe lighting for a striking atmosphere, and can accommodate up to 500 guests. For a more intimate wedding enjoy our Stardust Lounge, which features a starlit bar, access to the deck, fireplace seating, and can accommodate up to 140 guests. Enjoy the convenience of our on-site, full service catering featuring gourmet cuisine made from scratch and farm-fresh ingredients. In addition to our standard hotel rooms, Ashland Hills Hotel offers a variety of overnight accommodations for your guests' convenience. Our specialty suites, including the romantic Champagne Suite and Manhattan Suite provide the ultimate luxurious experience.

---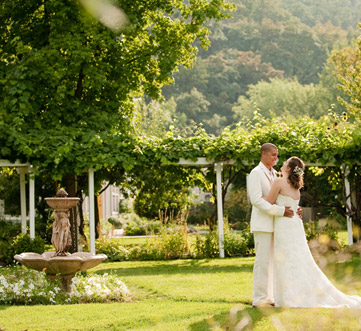 Lithia Springs Resort
Lithia Springs Resort is the perfect outdoor wedding destination. Its beautifully manicured grounds offer over four acres of flower gardens, along with a koi pond, fountains, gazebo, pergolas with grapes, wisteria and trumpet vines. Welcoming parties of up to 150 – 175 guests, celebrate your love in the Aspen Meadow, or in the Garden Courtyard. The resort is a relaxing oasis for your family and friends. Curative mineral springs found deep beneath the resort are piped to every room and are offered as an amenity to our overnight guests. Located just three miles from downtown Ashland, it's the perfect location for your wedding. We look forward to welcoming you at the resort and making your special day magical.